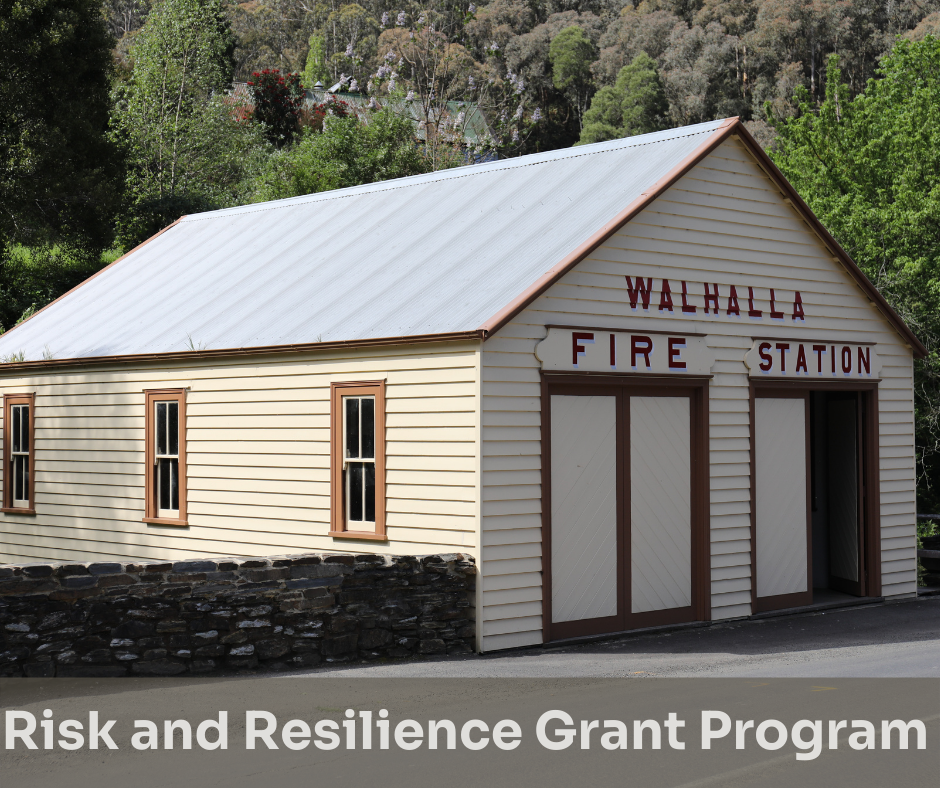 The Australian and Victorian Governments have invested in local projects under the Risk and Resilience Grants Program to further protect our communities from bushfires, floods and other extreme weather events.
Member for Monash Russell Broadbent welcomed the announcement saying local organisations would benefit.
"These risk reduction and mitigation initiatives will better prepare our communities and reduce the loss and suffering that is so often caused by natural disasters," Mr Broadbent said.
"Baw Baw Shire Council have received grants under this funding round for bushfire and flood management.
"The Risk and Resilience Grants Program recognise that locals know what's most important for their community.
"The grants recognise that locals know what's most important for their community – giving them the help they need and the power to make their hometowns better."
Among the latest round of grant recipients are Baw Baw Shire Attentis Sensor Installation, Static Water Supply for Walhalla and Flood Mitigation Study for Hazel Creek, Warragul and Contour Drain, Trafalgar.
The grants program is part of the National Partnership Agreement on Disaster Risk Reduction, which aims to reduce the risk and impact of natural disasters in line with the National Disaster Risk Reduction Framework.
Under the Risk and Resilience Grants Program, recipients make a co-contribution towards an initiative that is focused on identifying and mitigating potential natural disaster risks, such as climate change adaptation, designing resilient infrastructure and developing strategies to manage the local and regional risks of natural disasters.
Further information about the Risk and Resilience Grants Program is available on the Emergency Management Victoria website at https://www.emv.vic.gov.au/how-we-help/grants-and-awards/risk-and-resilience-grants-program
I rise to return this book, American Colossus: Big Bill Tilden and the Creation of Modern Tennis, to the member for Bennelong. He lent me the book, and I now return it to him. The member for Bennelong has given me great gifts, not just the book. He gave me 'Indian Summer' by the Gatlin Brothers, with Roy Orbison taking it home. He's told me about songs, about places. He's told me stories.
But for me, his great contribution has been that, as an international person, to a degree he's been above this parliament. His thoughts have been higher than our thoughts. His work on committees and the uplifting inquiry into infrastructure — I believe he's a prophet and a seer. One day, John — one day, Member for Bennelong — the things that you put in those reports, on that infrastructure and the way we do it, will come to pass in this country, and you'll be lauded as somebody who was way ahead of his time.
As an international tennis player, coming into this place as you did, you had a different view of the world. You may not have been like other politicians here. You were different. You wanted to see national cooperation for the betterment, and the greater benefit, of the Australian people. That was your goal. That was your focus and always has been. To me, it's a great regret that you are leaving this parliament. You know I encourage you to stay on — probably once a week — but your time has come. I wish you the very best, and I give you this song: 'Gentle on My Mind'.
John, you'll be gentle on my mind forever.
Thank you for this opportunity to address the parliament on the Veterans' Affairs Legislation Amendment (Exempting Disability Payments from Income Testing and Other Measures) Bill 2021. Every now and again there is a moment in the parliament that should not be missed, where history is made, where a change comes, and we as parliamentarians need to note it. With the retirement of the member for Lingiari, Warren Snowdon, our last connection to Old Parliament House will be severed.

Warren Snowdon was the Minister for Veterans' Affairs from 2010 to September 2013. He achieved two things
I would like to acknowledge, amongst many other achievements. He moved the veterans' affairs equivalent of Five
Eyes from officer level up to ministerial level, so the issues were acknowledged as far more important than the
parliaments of the day were recognising. Subsequently, the second ministerial meeting was held here in Canberra,
and that was Warren's work. From 2010 to 2012, Warren focused on the eminent persons group to start planning
the Gallipoli event of 2015. He knew that they had to look ahead and they had to be three years out to make this
event the very important event that it was. To his credit, the member for Lingiari understood the value of
relationships. To underpin such important work he twice visited Turkey and France. His foresight in dealing with
the mayor of the province of Villers-Bretonneux was seen when he happened to have a signed Wallabies jumper at
hand to give as a gift to the mayor.

Closer to home, according to Warren's return speech, Warren wondered if having a child at the height of his 2013
campaign would grab the granny vote and some of the women's vote. I have heard since, though, that the women of
his area rallied and put out the cry 'Support Elizabeth; vote Warren go back to Canberra'! He did return, and his list
of parliamentary achievements is two A4 pages of tiny writing, so I won't even try to go through all the work that
he's done in the parliament, but I would like to highlight some things.

In August 2013 he launched the online suicide prevention and mental health resource Operation Life online. In
June 2013 he improved military compensation arrangements in response to the 2011 review of military
compensation changes to the Military Rehabilitation and Compensation Act 2004, including increased permanent
impairment compensation and DVA white cards for former ADF members with long-term health conditions
accepted under the Safety, Rehabilitation and Compensation Act. He increased the compensation for dependant
children of deceased ADF members. In May of 2013, the DVA Veteran Mental Health Strategy was launched, with
proposed extended arrangements allowing access to mental health supports—here we go again—and supports prior
to compensation claims post discharge and GP assessments. It also extended the veterans and veterans families
counselling service to those with certain peacetime service.

In May 2012, funding was announced for the Anzac centenary commemorative program to run from 2014 all the
way through to 2018. In May and June of 2012, the government provided assistance to Bomber Command veterans
travelling to London for the dedication of the new Bomber Command Memorial on 28 June 2012. In February of
2012, the first national observance of the bombing of Darwin was held on the 70th anniversary. In December 2011,
Australian personnel involved in maintenance, transport or decontamination of aircraft used in the British nuclear
testing program became eligible for cancer testing and treatment. In September 2011, the prisoner of war recognition
supplement was introduced. It was paid to veterans who were prisoners of war and to civilian detainees. It was paid
at the rate of $500 per fortnight and indexed in line with the CPI. It was not income for income tax purposes or for
the purposes of social security or veterans entitlements income checks. In May of 2011, the Coordinated Veterans'
Care Program was introduced to provide ongoing planned and coordinated primary and community care for gold
card holders who have chronic conditions and complex care needs and are at risk of unplanned hospitalisations.
Sharon Bird just gave her valedictory speech, and I've heard the member for Lingiari speak to the parliament. In
March 2011, he released a military compensation review, a review of the Military Compensation and Rehabilitation
Act 2004; and, in 2010, members of the Australian Protective Service who patrolled the Maralinga site up to June
1998 became eligible for cancer testing and treatment. He has the serious dedication around mental health and
condition of the community that veterans' affairs ministers become a part of—part of their family. For all his hard
work, Warren is to be congratulated. The parliament is better for it. Having said that, I will refer to his first speech
in just a moment.

The era that Warren first joined the parliament in—the Old Parliament House—was totally different to the
expanses of this Parliament House. Everybody was connected together in a very small group of people—it's only
what I've been told—and so the interaction between members, staff, ministers and backbenchers was fierce and
unrelenting for the whole of the time they were there. COVID has had us so disconnected in this House with the
social distancing and all the measures that we have had to deal with, whereas the old House was a very small unit,
and the interaction of parliamentarians then was quite different to what it is today.

We have someone coming from that era still here in 2021 and having suffered a loss. I identify with the member
for Lingiari, because I have been a 'oncer' in this place twice, and I know how hard it is to come back. I know how
hard it is to stay here in a marginal seat, like the member for Lingiari. There are many people—I'm sure the member
for Lingiari won't talk about them—who would be very happy if he weren't in this place or if he had been booted
out long ago. You've got to fight for your position, you've got to fight to stay here, it's hard to come in, it's difficult
when you are in here and it's very easy to be thrown out. So you've got to be a dedicated parliamentarian and have
a commitment to the people that you serve, the people of this nation, the party you represent, the caucus you are a
part of and this House of Representatives—this place where the decisions for the nation are taken. It's a privilege
for all of us to be a part of that decision-making process for the nation in good times and bad.

The member for Lingiari said in his first speech:
This nation cannot pretend to wear the mantle of maturity until the indigenous rights of Aboriginal Australians are given formal recognition and the demands by Aboriginal and Islander people for compensation for lands stolen and for social and cultural disruption are addressed. In my view, this should involve appropriate amendments to the Constitution. I say to the member for Lingiari: we stand here today, you and I, in unison on that need to change the Constitution and recognise the importance of the Indigenous people in this nation.
Further, he said:
Until we give back to the black man just a bit of the land that was his, without strings to snatch it back, without anything but complete generosity of spirit in concession for the evil we have done him—until we do that, we will remain what we have always been so far, a people without integrity; not a nation by a community of thieves.
Pretty strong words for a first speech in this place! But those words were written and spoken by someone who had
a clear sense of responsibility of representation.

I wish the member for Lingiari and all who travel with him, his family and friends, the very best in his retirement.
May you go well and may the sunsets of the Northern Territory be a part of your days
Tonight, as the Victorian government looks set to pass its controversial pandemic bill, I feel compelled to acknowledge the Australians who, unlike me, have been forced to choose between getting vaccinated or losing their job. It makes no sense to me that Commonwealth officials who work in windowless offices are not mandated to be vaccinated, while vaccinations for farmers, producers and their workers in my electorate have been mandated. That's not right, it's not fair and it's not logical. For the record, I want to acknowledge that I know I'm privileged not to be faced with having to make such a decision.
Over the past nine months, I've spoken with hundreds of people in distress, many who are suffering on a scale that I find difficult to comprehend. I'm sure that my fellow members and senators are also hearing gut-wrenching stories. I want to honour some of those people and bear witness to their suffering. I have purposely changed the names of the people that I'm about to explain to you because I don't want them to suffer significantly for the stance they've taken.
Firstly, there's Nina, a single mum in her late 30s with two children, who felt coerced to get jabbed to keep her job as an aged-care nurse. Nina came away feeling violated after her first jab. The fact that she felt coerced into getting it left her reliving trauma associated with having been raped when she was 20. She said she feels disgusted in herself that she gave in to the coercion. Then there's Deani, a schoolteacher, and her 13-year-old daughter, who endured four weeks stranded in New South Wales, living in a stranger's caravan, whilst trying to get back into Queensland to rejoin her husband and son. David and Leah are primary school teachers and parents to three boys who are on unpaid leave while they wait to see if the mandates change.
Carolyn is a doctor who has decided to retire early so she can speak freely and advocate for patients, family and friends. Ahmad is a chef who now provides companionship and cleaning services instead of doing the work that he loves. Bonnie, having recovered from COVID eight months ago, is fearful of being vaccinated and will lose her job as a hairdresser unless she can obtain an exemption. Tonya was told by her GP of more than 30 years that she couldn't see her face-to-face unless she was vaccinated. Katherine and Rick, parents of two teenage girls, have decided to sell their business to set up a sustainable life on the land with friends so their daughters don't have to get vaccinated, at least until their daughters can make up their own minds and make their own decisions.
Then there's Sarah, who lives with her partner and five children aged six to eighteen. Sarah and David have been registered nurses for the past 30 years and have lost jobs which they love simply because, in their professional medical opinion, they were not prepared to be jabbed with an experimental vaccine. Sarah was terminated from a nursing position after 24 years. Her partner was terminated from his position after 18 years of service. Sarah and David are now living off their limited savings and will soon join the Centrelink queue, which they have never done before, to pay their mortgage and bills and to feed their children because they're unable to find employment. More than anything, Sarah wanted to tell me about the impact this mandatory vaccination is having on her and her children. She is angry and scared and at a complete loss to understand the unnecessary and unfair adverse impacts on her children. Her son has just completed year 12 and works as a lifeguard at two local pools but can no longer do so. He also wants to go to university next year to study either nursing or paramedicine but now can't unless he gets double jabbed. He also can't pursue his love of participation in musicals or attend Venture Scouting activities. Sarah's 16-year-old daughter has all but completed her surf lifesaving certificate but can't volunteer now either. Her 10-year-old is the only child who can access the pool. However, this would be unsupervised as nobody else in the family can go. She ended with a plea for me to help save the children.
I note that Dr Nick Coatsworth, a highly regarded medical person, is completely at odds with the rest of the medical profession by saying he's strongly against the need for children to be vaccinated. I have to say so am I.
Deputy Speaker Claydon, this Sunday is World Soil Day — and I knew you'd be interested in that! Soil degradation is widespread in Australia, and this poses untenable risks to food security, the environment, and our health and wellbeing.
Over the past 200 years, we have done terrible damage to our soils. But the good news is that innovative farmers, graziers and market gardeners across Australia have turned their creativity and knowledge to regenerating Australia's degraded soils. Organisations like the independent, non-profit Soils for Life have been sharing their stories of restoration and regeneration for more than a decade, and now soil has rightly found prominence as a matter of national significance, through the National Soil Strategy and Office of the National Soils Advocate in PM&C.
I recently hosted a discussion with Soils for Life with leading producers, farmers and soil specialists. As we deliver on this strategy to repair degraded soils, success will rely on researchers, policymakers and producers partnering to support stewards of this land to make our soils healthy and naturally productive again.
Their advice to me was clear. They need stable, long-term, ongoing support for locally led soil health initiatives run through local hubs. I look forward to continuing to work with Soils for Life and producers in my electorate and encourage other members to do the same.
There are some times during a long stay in this parliament, like I have had, when I need to bring to your attention, Deputy Speaker Mitchell, and to the House's attention and to the attention of the people of Australia what's going on in my state of Victoria. These things need to be recorded on Hansard so that the world knows exactly what's going on in Victoria, my home state.
Recently, a friend of mine brought to my attention that a fellow friend of his had heard about a vigil being held in a Bayside suburb. It was opposing what the Victorian state government is doing. He thought: 'I'd like to go and sit with that vigil. It's a quiet vigil.' He went and sat on the lawn quietly. There were some police nearby, but they were just watching. Some journalists came along and he spoke to them. As he spoke to them, the police walked towards him and then issued him with an infringement notice. He took his infringement notice and went home, and last week he received the fine. The fine was more than $5,000. Thousands and thousands and thousands of people have entered the streets each weekend and yet there were no fines for them.
How is it that what we would have seen as absurd and unconscionable even a year ago in this nation is now here? How can we have a nation so corruptly divided as this, where thousands can march—thousands can march—and yet this one person who spoke to two journalists receives a fine for more than $5,000? This was at a time when he had decided he didn't want to take these vaccines. He's not an anti-vaxxer, but he didn't want to take these vaccines, so he has lost his job and he has a $5,000 fine. That family was already struggling. This is my 'great south land'. There are things that we don't do. I think this is wrong. I think it is unconscionable. I think it is criminal. And I think it is immoral.
Today the Prime Minister introduced the Religious Discrimination Bill. In doing so, he talked about all the good reasons why we as a nation must say no to discrimination in all its forms. He noted that this bill will add to existing Commonwealth legislation that criminalises discrimination on the basis of age, race, gender, disability and human rights. It's rather ironic, then, that, while this bill is being debated today, unvaccinated people in Victoria are on the receiving end of some of our country's harshest discrimination restrictions.
Let me paint a picture of this repugnant discrimination. Yesterday my friend, who I'll call Kate—not her real name—rang to let me know that, from today, she can no longer go to her local agricultural hardware store to purchase feed for her livestock. While pet stores are considered essential, stores that sell livestock feed are not. But it turns out that the store also sells petrol. As petrol is deemed an essential retail item, my friend was confused about why she couldn't simply pick up some feed at the same time as paying for the petrol. Having lived in this tight-knit community for than 10 years, she knows the staff well. In fact, they were a lifeline during the recent electricity blackouts after the storms, when they helped source a generator for her. She even promotes the business to clients because of their friendly and competent approach.
When Kate entered the store, she saw all the new signs reminding people of the need to check in with their vaccination status. A bit bemused about what these signs might mean for her as an unvaccinated person, Kate half-jokingly asked the manager, 'Can't I come shopping here anymore if I'm not double vaxed?' To her utter shock, he replied, 'No, you can't, effective tomorrow morning.' Kate then asked, 'So, if I come in tomorrow and fill my car up with diesel, can I come in and pay for it?' He said, 'Oh, that's different. You could buy petrol; that's essential. I can't ask you about your medical status when you buy petrol.' This is exactly the same checkout at which Kate pays for the other items. A bit perplexed, Kate checked a bit further. 'So you're saying that livestock feed is not essential?' The manager said, 'Kate, the advice has come from the top. I'm just following orders. You have to disclose your medical status.' Kate, who is of German heritage, took a deep breath and replied, 'Sorry, but I come from a country where they once "just followed orders". Don't worry,' she said. 'I won't make your life a misery, but I won't return until this madness stops.'
How can these restrictions be based on so-called science or health advice? You only need to look at the different approaches across Australia to know they can't possibly be—or at least that, clearly, there's a broad range of health advice that can be chosen by governments to suit their own political needs. For instance, how is it that New South Wales is reducing restrictions for unvaccinated people at the same time that Victoria is doubling up on them? We are a fractured nation of people who are hurting, and I don't understand why more of us in this House aren't standing up to call out this divisive and repugnant discrimination.
I know this woman to be strong and resilient, and she says she's okay, but the point is that she shouldn't have to be okay. What about the hundreds of thousands of people that are not okay—the ones that for many and varied reasons have made the choice that they would prefer to lose their job, risk their home and their ability to care for and feed their family, rather than be coerced into accepting a new vaccine about which they are unsure? The government has spent a lot of money on so-called educating people about what they're on about. But it comes down to looking like coercive control, to me, when the Victorian government is isolating you from your personal support systems, preventing you from meeting up and spending time with other family members and friends, monitoring your activity through the day by exactly what I did before I came in here, denying your freedom and autonomy, malicious name-calling, belittling you, putting you down, limiting your access to money or jobs and controlling aspects of your health and body.
My friend is one of the most strongest, most resilient people I have ever met in my life, but it breaks my heart to know that she is enduring this. If you're unvaccinated in Victoria, you will be persecuted; you will be ostracised. Why do you think there are 50,000 people marching in the streets in Victoria? There is a bright side—there's always a bright side: the connections they're making with like-minded people are connections that will last the rest of their lives.
Local governments in Monash have received their second 2021-22 quarterly payment through the Federal Government's Financial Assistance Grant program.
Federal Member for Monash, Russell Broadbent said the funding is untied, allowing councils to spend the grant according to their own local priorities.
"Local governments are vital to building safer and stronger communities," Mr Broadbent said.
"They are an important delivery partner for the Federal Government's economic stimulus packages and play a critical role in our response to the COVID-19 pandemic."
Councils in Monash have received the following quarterly payment:
• Bass Coast Shire Council $953,537
• Baw Baw Shire Council $1,389,874
• Cardinia Shire Council $1,588,058
• Latrobe City Council $1,845,294
• South Gippsland Shire Council $1,426,809
Assistant Minister for Local Government Kevin Hogan said a total of $2.7 billion in untied Federal funding was allocated for local governments in 2021–22.
"The Federal Government prepaid around half of the allocated funding in June 2021, the remainder will be paid through these quarterly payments across the year," Mr Hogan said.
"We know the early payment is a valued support to councils, particularly in regions that have faced the combined impacts of bushfire, drought, floods and COVID-19."
"Across the nation, local governments employ around 194,000 people and deliver a wide range of services in the cities, regional towns and remote areas of Australia. This support will continue to bolster Australia's economic recovery."
Since 1974–75, the Australian Government has provided local governments with almost $60 billion in untied funding through the Financial Assistance Grants program.
For more information, visit https://www.infrastructure.gov.au/territories-regions-cities/local-government/financial-assistance-grant-local-government
A young man about to complete his four year apprenticeship was unable to sit his final exam unless double vaccinated. No exemptions.
The mum of a daughter who'd had an horrific reaction to a vaccine was told by the neurologist "your daughter must never have another vaccination".
The severe allergic reaction had caused the girl's body to convulse so badly that it broke her bones.
Recently that same neurologist refused to provide a COVID vaccination exemption for the daughter.
The mother simply wants to save her child. But this is but one of the many conversation I've had. And they all end pleading to me for to help.
What happened to first do no harm? Welcome to Australia.
You want to talk rights of the majority over the individual for the greater good – go right ahead. I'll continue to represent my people.
Some time ago, I had an intractable situation. I'd exhausted every avenue on my constituent's behalf. So I grabbed the file and wrote across the front :
When all else fails - there is always hope.
And I sent it by hand to the Minister.
In that instance, right and justice took precedence over populism, policy, prejudice, politics and fear.
Vaccine mandates without reasonable exemptions are not only unconscionable – they are criminal.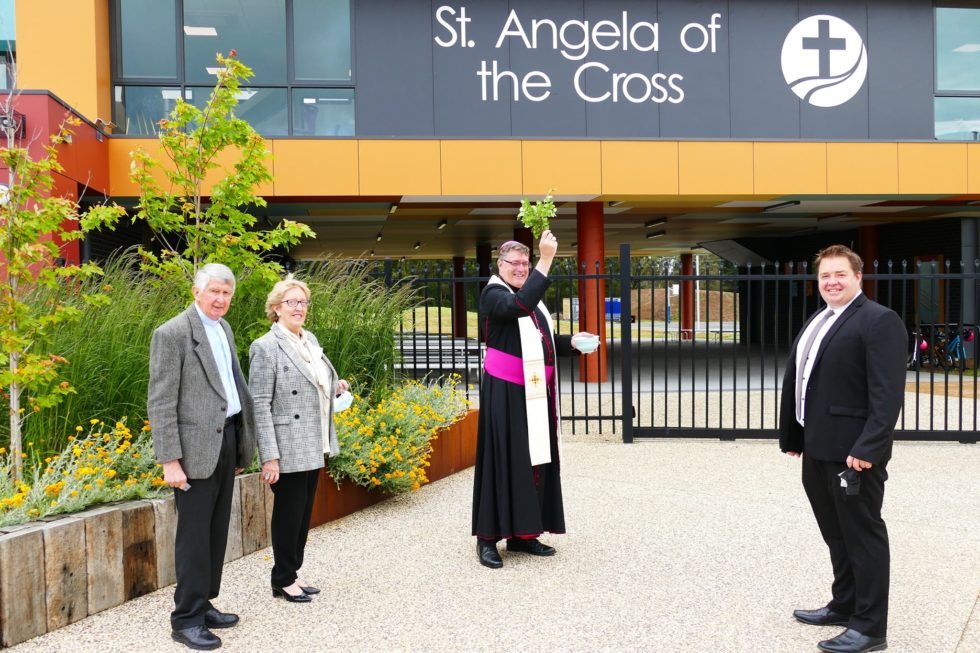 Member for Monash Russell Broadbent virtually blessed the opening of Stage 1 of St Angela of the Cross Primary School that was funded by the Coalition Government.
Mr Broadbent said students and staff would benefit from the new facilities including six general learning areas, an administration area, staff offices, amenities and associated spaces.
The Coalition Government provided $1,750,000 for the project through the 2019 round of the Capital Grants Program, which provides funding for non-government schools to improve capital infrastructure.
"It is great to see how the community will benefit from the new facilities which will have a positive impact on the students," Mr Broadbent said.
"St Angela of the Cross Primary School has a wonderful school community, and these new facilities will further enhance the learning environment.
"We are ensuring that every child gets a quality education no matter where they go to school. School funding has increased every year under our Government.
"Our Government is providing record funding for government schools, for Catholic schools and for Independent schools.
"We are delivering real, needs-based funding that is matched by national reforms that will drive better results and outcomes, as recommended by David Gonski in his Review to Achieve Educational Excellence in Australian Schools.
"Our Government is funding improved facilities at schools, like St Angela of the Cross Primary School, as part of our commitment to education."
More information about the Capital Grants Program is at https://www.dese.gov.au/payments-and-grants-schools/capital-grants-non-government-schools.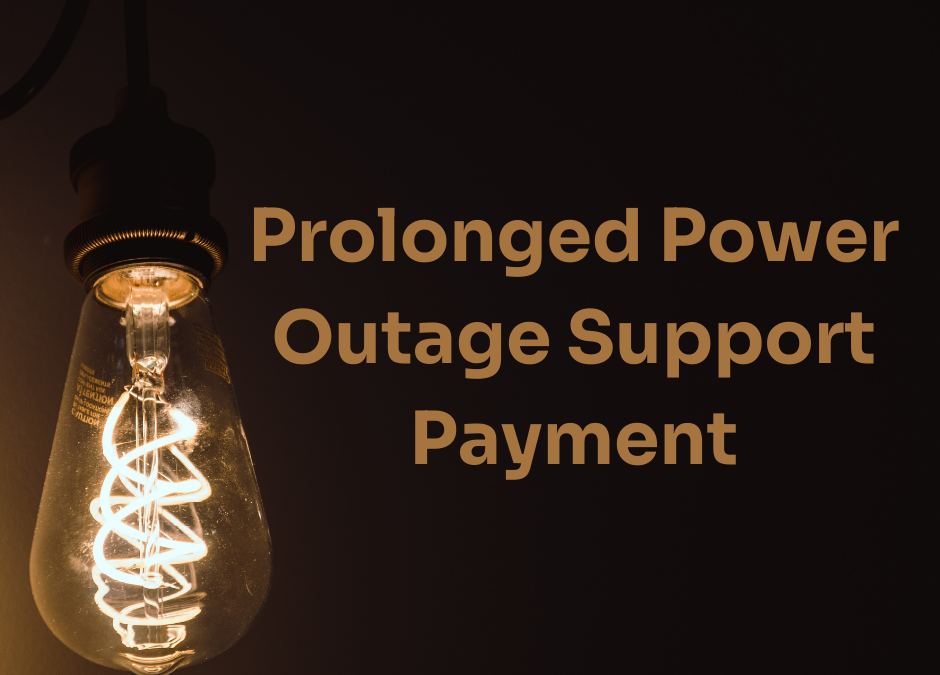 Financial assistance is now available for Victorian businesses affected by prolonged power outages following severe storms on 29 October.
Assistance is being provided through the jointly funded Commonwealth-State Disaster Recovery Funding Arrangements (DRFA).
Minister for Emergency Management and National Recovery and Resilience, Senator the Hon Bridget McKenzie said the Prolonged Power Outage Payment will help those businesses that remain without power or were without power for more than seven days.
"Financial support of $2,500 per week, for up to three weeks, has been extended to all eligible businesses without power," Minister McKenzie said.
"We know that being without essential power is incredibly difficult, and we want to ensure businesses get the support that best suits their needs under these circumstances.
"The Australian Government is working closely with the Victorian Government and stands ready to provide further assistance as required."
Victorian Minister for Emergency Services Jaclyn Symes said the Prolonged Power Outage Payment will support businesses through the financial hardship caused by the ongoing impact of the storms.
"This money will help businesses to pay wages, rent and other expenses employers need to keep operating," Minister Symes said.
"We understand this has been a really stressful time for communities. The introduction of the Prolonged Power Outage Payment for businesses will take some of that stress and pressure off people as they recover."
Victorian Minister for Energy, Environment and Climate Change Lily D'Ambrosio said the business support payment is being provided in addition to the $1,680 per week Prolonged Power Outage Payment for impacted residential customers, also co-funded by the Australian Government.
"We know communities have done it tough due to power outages, which is why we are stepping in to make sure businesses, employers and impacted residents have the financial support they need to keep businesses going and begin the recovery work," Minister D'Ambrosio said.
"Businesses with an annual payroll of less than $10 million can apply for $2,500 per week for up to three weeks if they were without power as of 12.01am Friday 5 November 2021."
AusNet Services and United Energy will administer the Prolonged Power Outage Support Payment and contact eligible customers.
For more information on how to apply, AusNet Services customers can call 1300 561 171 or visit www.ausnetservices.com.au.
If your business is in a United Energy area, call 1300 783 882 or visit www.unitedenergy.com.au.
Information on disaster assistance is also available on the Australian Government's website at www.disasterassist.gov.au.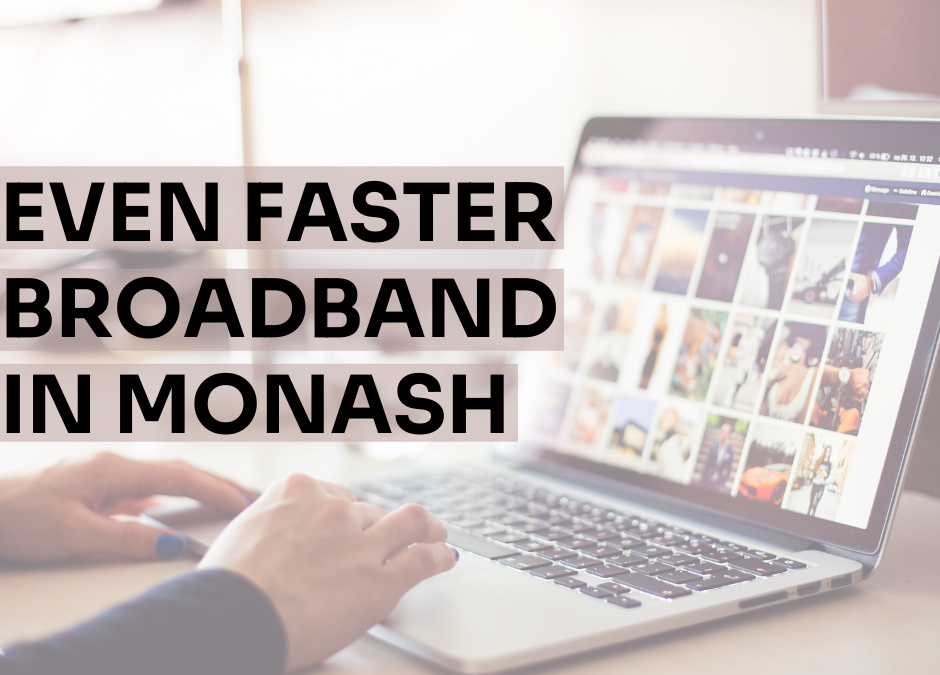 NBN Co has announced a sixth tranche of suburbs and towns across Australia that will become eligible to upgrade to NBN's Fibre to the Premises (FTTP), with Australians in Monash set to benefit from access to ultra fast broadband.
Minister for Communications, Urban Infrastructure, Cities and the Arts, the Hon Paul Fletcher MP, said today's announcement would bring the total to 1.6 million premises of the 2 million target.
"This next stage will see another 200,000 premises eligible, many of which are in the Monash electorate, which will drive significant benefits to the community," Minister Fletcher said.
"NBN Co will now work with its construction and delivery partners to get premises in the Monash region ready to upgrade to ultra fast speeds when they choose to do so.
"This represents a key part of NBN Co's $3.5 billion investment that will see 75 per cent of Australia's fixed line network able to access ultra fast broadband by 2023."
Russell Broadbent, member for Monash said towns and communities across the region would benefit from being able to access ultra fast broadband.
"This will create jobs in the community, ensure local businesses can access the speeds they need to thrive, and improve connectivity for families in the entire region," Mr Broadbent said.
"Households and businesses in towns such as Cape Paterson and Wonthaggi will be able to access NBN Co's fastest internet plans of up to 1 gigabit per second, on demand by 2023."
For more information on the NBN, go to www.nbnco.com.au