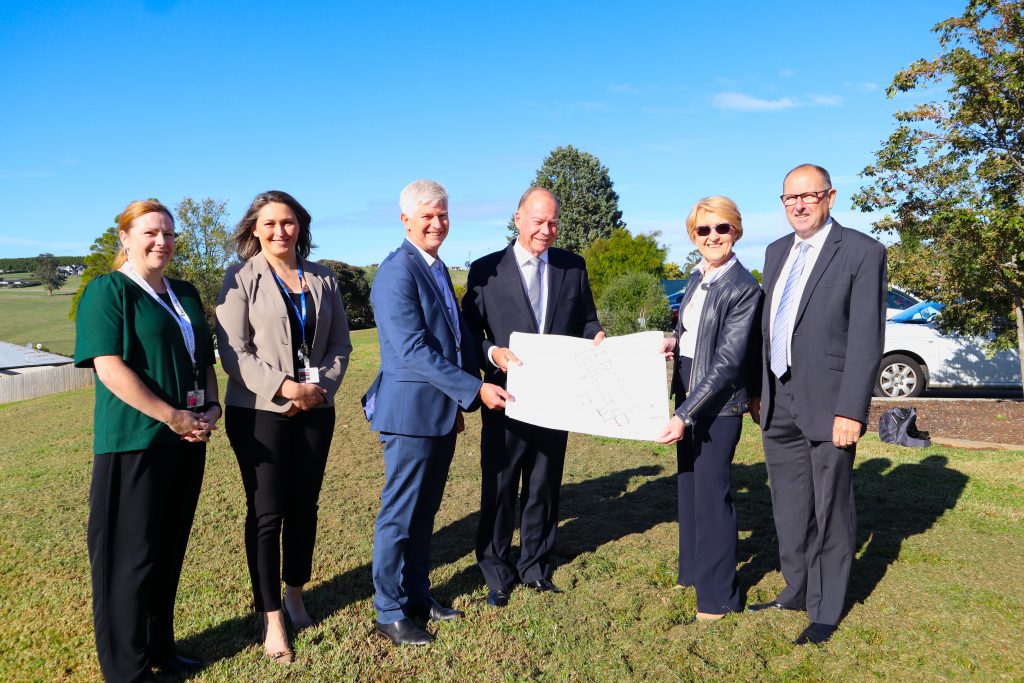 A new cancer treatment centre to be built at West Gippsland Health Group will change lives and improve regional health outcomes thanks to funding from the Federal Coalition Government.
Federal Member for Monash, Russell Broadbent, visited the site of the new facility this week with State Liberal Member for Narracan Gary Blackwood
Mr Broadbent said a growing population in West Gippsland meant it was critical that health services kept up with public demand and expectation.
"This $4.5 million cancer treatment centre funded in this year's Federal Budget will change the lives of local and district residents', Mr Broadbent said.
"The Federal Coalition Government has been a strong supporter of our vital regional health network, and this project will ensure we have the facilities we need here and now in Monash to support locals in their time of need.
"This funding ensures residents have local access to critical cancer support including chemotherapy, consulting and support services.
"We're committed to the future of healthcare in West Gippsland and supporting our West Gippsland Hospital is vital for our rural and regional communities that rely on it for their care.
State Member for Narracan Gary Blackwood said with population booming in Drouin, Warragul and surrounding towns, it was essential that this project went ahead to give people the access to the treatment they need close to home.
"We know Drouin and Warragul are growing at a rapid rate, and that creates significant pressure on our local health service," Mr Blackwood said.
"Having access to cancer treatment close to home can drastically change the treatment experience for people, keeping them close to their friends, family and support networks.
"That results in better treatment, better support and importantly better health outcomes.
"We need to ensure our health service is protected for the long term and is given the support it deserves to care for our community, and I am proud a Federal Coalition Government is delivering this critical investment for our region.
Comments from West Gippsland Health Group Dan Weeks "We're thrilled that the new Chemotherapy Unit will offer expanded operating hours and increased capacity to meet the growing needs for cancer services in the community."