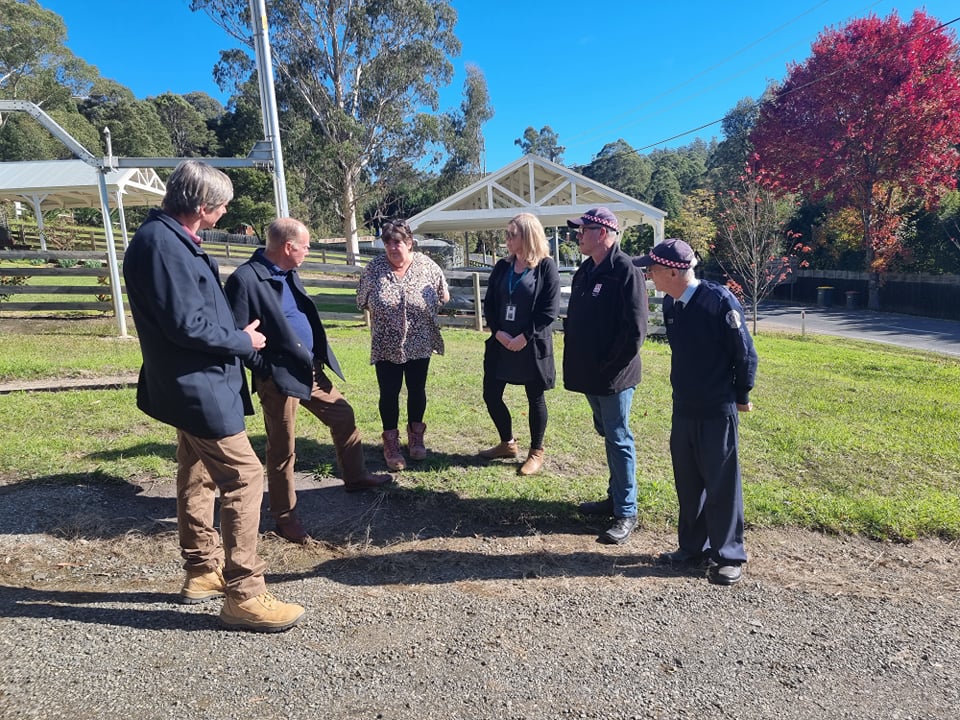 Residents of Noojee will soon be better connected following a successful application for funding under Round 2 of the Regional Connectivity Program.
Member for Monash, Russell Broadbent has been liaising with and advocating for Noojee residents for over 12 months in relation to the poor mobile phone infrastructure surrounding the Noojee community and surrounds.
"I am so pleased that $941,200 worth of funding will go towards building a new Telstra macro mobile site which will provide improved coverage to the town of Noojee. This funding will not only benefit the digital connectivity of the town but improve the safety of residents and visitors during bushfires or other emergencies," Mr Broadbent said.
This project forms part of the Australian Government's continuing roll-out of the $257 million Regional Connectivity Program.
"Monash faces some unique geographic challenges and I know how critically important reliable, and quality mobile phone and internet coverage is to local residents," Mr Broadbent said.
"As the last two years have shown, digital connectivity is an essential part of how we work, learn, remain in contact with loved ones and to manage, adapt and recover from an increasing range of natural disasters.
"Preparing, responding and recovering from natural disasters rely heavily on trusted and efficient telecommunication networks. If you lose power in a small town, you lose telecommunications and water. This Telstra macro mobile tower will certainly make a difference to the town."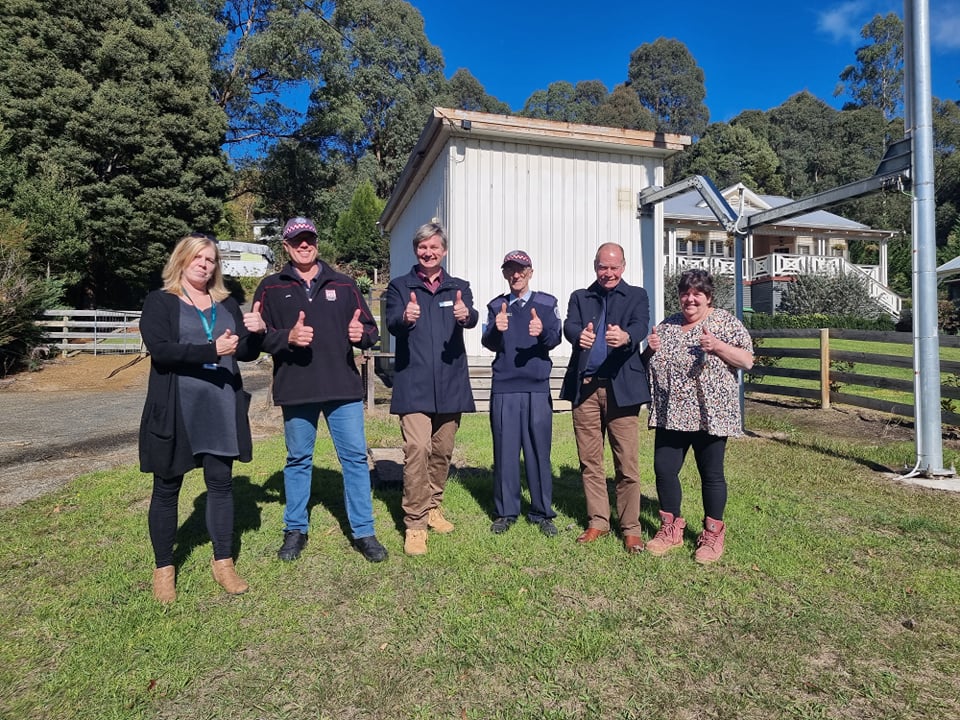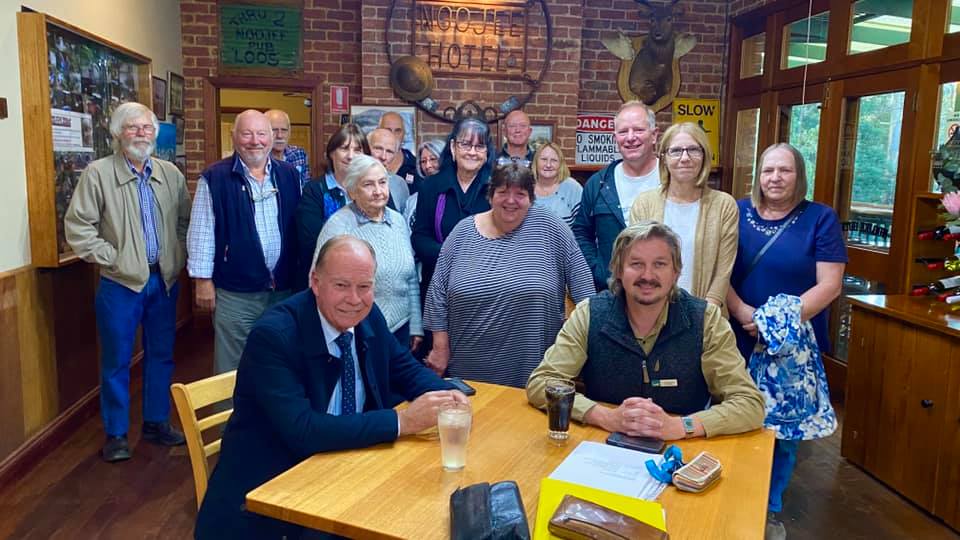 Community meeting at Nooj Pub in March 2021